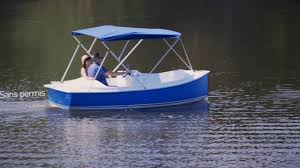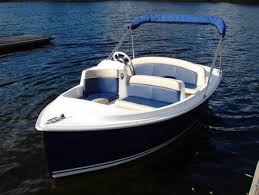 Eleanor
A comfortable 20ft electric slipper launch
Marine Classics built a few of these 20ft slipper launches. It is wider than a standard Thames 20ft slipper launch and has considerably more freeboard. The low-maintenance hull is built of robust marine ply coated in epoxy and painted white. The lining is of mahogany.
It is ideal for lakes and rivers and possibly even estuarial use, given the additional freeboard. With its two Lloyd loom chairs and the aft bench, it is a comfortable 4-seater and will cruise along at 5 knots with its 2 kW DC motor. A good trailer is included in the sale of this boat which can be viewed by appointment at Beale Park Boat Store.
Eleanor has had one owner from new and comes with its builder's manual and a current BSS certificate.
Specification Summary
– Electric Slipper Launch approx 19' 8" length overall, seating 4
– White fibreglass covered hull
– Mahogany covered deck 2- 21/2" planks, 6" covering boards. Fine white seam stripes.
– Rear bench seat and Lloyd loom chairs forward.
– 24v Electrical system including mains charger
– Permanent magnet DC motor.
– Approximately 6 hours endurance on single charge. Complete set of new batteries 2019
– Lift up 'Pram hood' style cover and snap on overall cover (new from 2019)
– Chrome deck fittings.
– Laminated safety glass windscreens.
– Large storage compartment under foredeck.
– SBS road trailer, light set, wheel lock and tower lock.
– Towing weight of empty boat on trailer below 1500kg.
– Safety equipment including automatic bilge pump and fire extinguishers
– SBS certificate in force
– Declaration of conformity
– Full set of manuals
incl VAT
Range:
6 hours endurance on a single charge
Propulsion:
Agni 135 electric motor